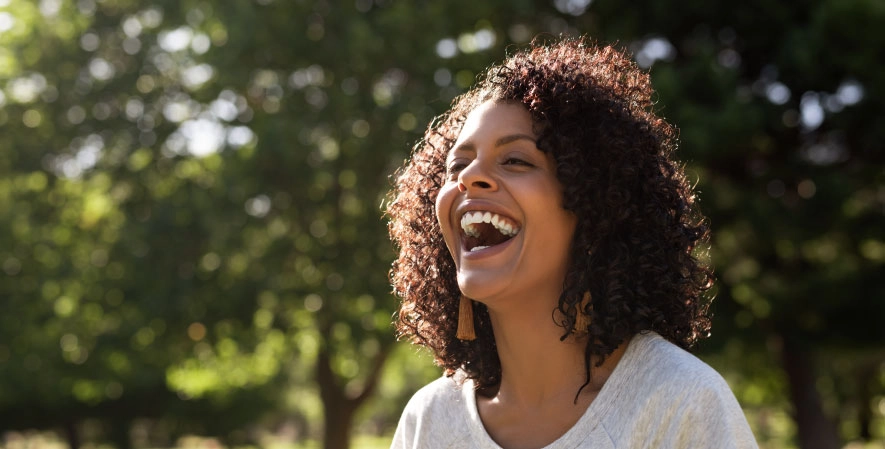 Public interest in ESG and environmental awareness has increased substantially during the pandemic. With so many Americans looking to purchase a new home or update their current spaces, construction companies who adopt ESG stances stay ahead of the curve and help build a more sustainable industry as well as more sustainable spaces. Covid-19 lockdowns have driven a boom in suburban and rural real estate. Americans living in urban areas are selling up and buying larger homes with more property to optimize their living spaces for work-from-home lifestyles and to protect their families from the crowded environments that become super-spreader COVID events. As a result, contractors and home builders are facing supply chain and staffing challenges in their efforts to help home buyers realize their dream homes.
Even as they are busier than at any time in the recent past, contractors and home builders are seeing narrower profit margins due to the cost of materials exploding and employee recruitment efforts falling. In addition, homeowners are looking to incorporate sustainable elements like solar panels, energy-efficient and environmentally sound insulation, and renewable materials into their home designs. In order to future-proof the profit margins of their construction-based businesses, many contractors and home builders are taking a page out of their clients' books and implementing Environmental, Social, and Governance (ESG) practices in their business management models.
What is ESG?
McKinsey & Company defines ESG within this industry as "the key measures of a business's sustainability and societal impact within the construction ecosystem". In simpler terms, ESG frameworks act as a checklist that business owners review regularly and aids in long-term planning. Keeping these ESG items at top of mind allows you to identify situations before they become risk events and ensure that all aspects of the business are running at optimal levels.
They also guide business owners to think actively about all of the different internal and external factors influencing their overall operations. For these reasons and more, ESG has been shown to safeguard the long-term success and profitability of all businesses, but none more so than the construction sector.
The E in ESG
The E stands for environmental criteria and encompasses the ways operations can impact the environment.
Energy consumption
Waste discharges
Materials used
Carbon emissions and climate change
The S in ESG
The S stands for social criteria and addresses the relationships your business has with stakeholders and the reputation you nurture within your operating community.
Employee training & engagement
Diversity & inclusion
Worksite safety
Community relations
The G in ESG
The G stands for governance– the policies and procedures adopted by a business to make decisions, adhere to regulatory compliance, and ensure that the needs of internal and external stakeholders are being met.
Regulatory Compliance
External reporting
Public policy
Clean energy
How ESG helps small builders & contractors
The global ESG investment exceeded $35.3 trillion in 2021, illustrating the fact that sustainability is not the fad or feel-good movement it was once projected to be. Moreover, ESG is no longer exclusive to multinationals and big business. Contractors and smaller construction firms can learn from the industry giants' trial and error.
Moreover, ESG practices are scalable and should be adopted gradually. Because of this, these smaller enterprises can be as successful or more so than their larger counterparts because business owners have more control over what is implemented, when, and in helping their team personally to adopt the new improvements. Each gradual implementation is beneficial and profitable.
By adopting intentional ESG policies, contractors and construction industry businesses can reduce costs, improve relationships with their operating communities, attract, retain, and keep safe their workforce, and have these efforts rewarded by consumers, lending institutions, investors, and insurers.
McKinsey & Company highlighted 5 ways that strong ESG policies create value for businesses. We have adapted them to illustrate the future-proofing benefits for builders and contractors.
1) Regulatory compliance business development
When homeowners are reviewing bids, a company that adheres to ESG practices will stand out from the rest for reasons beyond the reduced environmental impact. They have peace of mind that their new build or renovation will be completed using sustainable materials that not only benefit the environment but will help them keep their energy and hydro costs down. Customers are also willing to pay a premium to go green.
Once you have secured the bid, the strong relationships you have built with the local community and government agencies will ensure you can secure the proper permits required to get the job done in a timely manner.
2) Cost reductions
More intention materials sourcing can help you lower costs by keeping transportation costs down, and building relationships with suppliers can help you to secure better materials. Analyzing the resource efficiency of your business has a significant impact on your bottom line by helping you combat rising material costs, improve operational processes, and find ways to reuse or upcycle excess materials. 
Implementing health and safety training programs will keep your crew and worksite safe, reducing or even eliminating workplace accidents and injuries which, in turn, lowers insurance premiums and employee turnover. Looking for opportunities to reduce waste and lower energy and water consumption also significantly reduces costs.
3) Regulatory compliance
Along with OSHA compliance, a strong ESG framework will ensure that your other regulatory compliance obligations are exceeded, reducing fines and extra scrutiny levied by those agencies. Additionally, strong compliance can lead to subsidies, government contracts, and cooperation when you need it most. A strong compliance record can aid you in receiving favorable loan rates and lower insurance premiums for your firm, projects, and staff.
4) Employee retention & satisfaction
A safe, healthy workforce is one that completes jobs with excellence and does not cut corners. Implementing health and safety training programs will keep your crew and worksite safe, reducing or even eliminating workplace accidents and injuries which, in turn, lowers insurance premiums and employee turnover.
More than that, a strong ESG plan is one that involves each employee, so they feel a sense of purpose and responsibility that is empowering and rewards them with a strong sense of job satisfaction. Activities that give back to the community also enhance job satisfaction while also improving community standing, brand value, and relationships that matter to your business.
5) Investment and asset optimization
Using ESG principles in guiding business decision-making can help you to direct your budget towards promising new technologies, renewable resources, and avenues that will allow you to maximize your investment in materials with lower waste and excess. It can also help you to avoid making investments that have potential short-term gains but fall flat due to long-term environmental issues.
ESG allows you to pivot and pre-empt shifts in your supply chain and the regulatory landscape that is changing emissions, carbon, and energy regulations with costly impacts to companies that haven't planned for them.
Tips for implementing ESG
As previously mentioned, these are major changes and don't need to be implemented all at once. In fact, taking a slow and steady approach is ideal. Given the speed at which things are changing as we head towards the post-pandemic economy, maintaining the status quo is riskier than taking small, calculated risks on ESG.
It can be daunting to put your entire operation under a microscope, so here are some tips that can help make it manageable.
Establish specific goals
It can be hard to prioritize which elements to look at and improve, and there is no formula that will guarantee an outcome since every business is different. Your team, customers, and community dynamics are complex and something that only you can understand. You know which areas can handle changes easily and which require more delicate care. Once you identify general areas, set specific goals and communicate them clearly with your employees and other stakeholders.
For example, if you would like to get more involved in community activities, identify an organization you would like to support and allot a budget– either financial, time, resources, or some mix of those– that you would like to give back to that organization within a set amount of time. Once you establish your goal and deadlines, you can approach it as you would any project you undertake for a client.
Another example would be reducing energy consumption. Start small by changing out lightbulbs to more energy-efficient products and tapping an electrician to take a look at the wiring in your office the same way you would do for a client. Breaking down ESG actions into bite-sized tasks makes it less intimidating and more rewarding when you see successful outcomes.
Be realistic
Going into this with an "I'm going to save the world" mentality can only lead to disappointment (and get eyes rolling). Communicate the value behind the initiatives you plan to undertake, get feedback from the other involved parties, and make sure that everyone can do their part. And more importantly, manage your expectations and those of your team. Understand that you aren't going to succeed in everything and we are all human and slip up from time to time.
It is a growing and evolving process, and an excellent opportunity to hear from your employees and incorporate causes that are important to them into your ESG plan. The more people who are involved, the more successful the outcome will be.
Be honest
The first step in implementing an ESG framework is to be perfectly honest about what you can and can't handle. That means tempering excitement and getting overly ambitious, recognizing and factoring in any weaknesses, and clearly owning your strengths and those of your team.
Being honest also means doing the work. If you want to benefit from the growth potential and positive brand equity of sustainable business activities, it is important to back your statements up with action. Transparency is key. "Greenwashing", or capitalizing on the environmentally-conscious consumer movement without making any changes, can have lasting, negative impacts on your business.