In today's rapidly changing business landscape, accepting payments has become more convenient and secure than ever before. The advent of Point of Sale (POS) systems has transformed the way businesses operate, making transactions faster and more efficient.
POS equipment refers to the hardware and software used to process transactions at the point of sale, and it includes everything from barcode scanners, cash registers, card readers, and receipt printers.
POS supplies and accessories: Keeping your system running smoothly
POS supplies and accessories are necessary to keep the system running smoothly, such as receipt paper rolls, ink ribbons, and barcode labels. These accessories are often overlooked, but they are critical to ensuring that your POS system functions correctly. Without the proper supplies and accessories, your POS equipment may experience issues, causing delays and potential losses.
The rise of virtual terminals: A game-changer for businesses
One of the latest trends in POS equipment is virtual terminals. A virtual terminal is a web-based platform that allows merchants to accept payments from anywhere, as long as they have an internet connection. This solution is perfect for businesses that need a physical location or want to take payments on the go. Virtual terminal payments are secure, fast, and affordable. They eliminate the need for expensive hardware, and they don't require any special software or training.
Virtual terminal solutions for online businesses: BigCommerce and Sekure
If you're looking for a virtual terminal solution that is easy to use, secure, and affordable, look no further than BigCommerce. BigCommerce is an all-in-one eCommerce platform that provides everything you need to start selling online. With BigCommerce, you can easily build your website without coding, get 24/7, US-based customer support, and simplify your online store management with seamless app integrations.
Thanks to Sekure Payment Experts' relationship with BigCommerce, it's simple, safe, and cost-effective to be where your buyers are. Sekure will set you up fast and hassle-free with the most versatile solution in eCommerce. Sekure offers free mobile, contactless Smart equipment with no monthly or annual costs or PCI compliance fees. With Sekure, you can enjoy low processing rates and free next-day funding.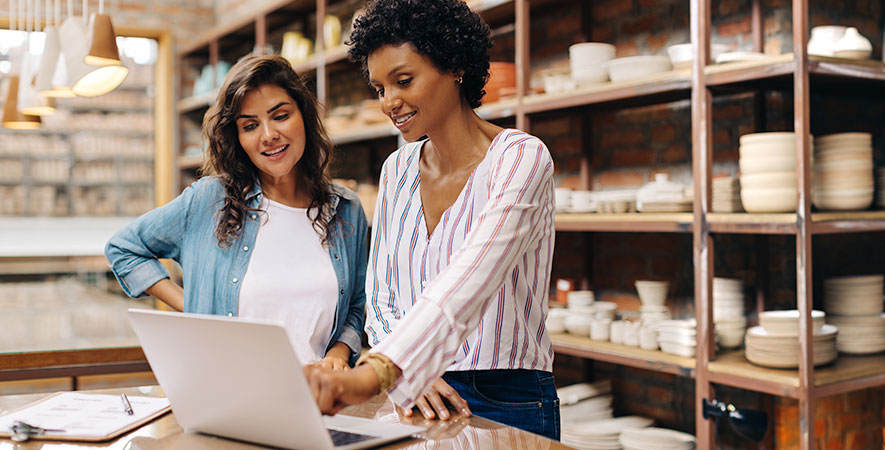 Why choose Sekure for your payment processing needs?
Sekure provides an all-inclusive solution for eCommerce and brick-and-mortar needs, covering everything from solutions and rates to equipment and support. They offer unlimited products, file storage, bandwidth, and staff accounts, and they support over 600 variations. Over 70 discount types are available right out of the gate, so there's no need to upgrade your plan or rely on 3rd party apps. With Sekure, you can easily drive organic traffic by producing content and adding it to your website's built-in blog.
Integrating with BigCommerce: A seamless solution
One of the best things about BigCommerce is that it seamlessly integrates with Sekure's proprietary payment platform. This means that no additional payment gateway is required to process online transactions. Most eCommerce platforms require a 3rd party payment gateway (Stripe, Paypal, Authorize.net), which can add up to high costs in monthly fees and additional transaction fees on top of your usual rates. With BigCommerce and Sekure, you'll save money while enjoying top-of-the-line security and convenience.
Expert customer support: Always available
Another great feature of Sekure is its 24/7 US-based customer support. Expert advice is just a few minutes away, no matter the time of day. Sekure's ETA-Certified Payment Experts will always be there for you and have your best interests in mind. You won't have to worry about chasing slow funding or handling chargebacks on your own.
The bottom line
In conclusion, virtual terminal solutions, such as those offered by Sekure and BigCommerce, are transforming the way businesses accept payments. With the rise of contactless payments and the need for secure and versatile payment processing, virtual terminals are becoming an essential tool for any business. By using Sekure's payment processing platform and big commerce's eCommerce solutions, businesses can easily accept payments from anywhere, at any time, and on any device. With low processing rates, no third-party payment gateway required, and 24/7 US-based customer support, Sekure and BigCommerce provide an all-inclusive solution for eCommerce and brick-and-mortar businesses.
Ready to simplify your payment processing and start accepting payments anywhere? Contact Sekure at (833) 652-1394 to learn more about their virtual terminal solutions and how they can help streamline your payment processing. With the power of BigCommerce and Sekure's payment processing platform, you can boost your business and provide your customers with a seamless and secure payment experience. Don't wait – call today and start selling online with ease!