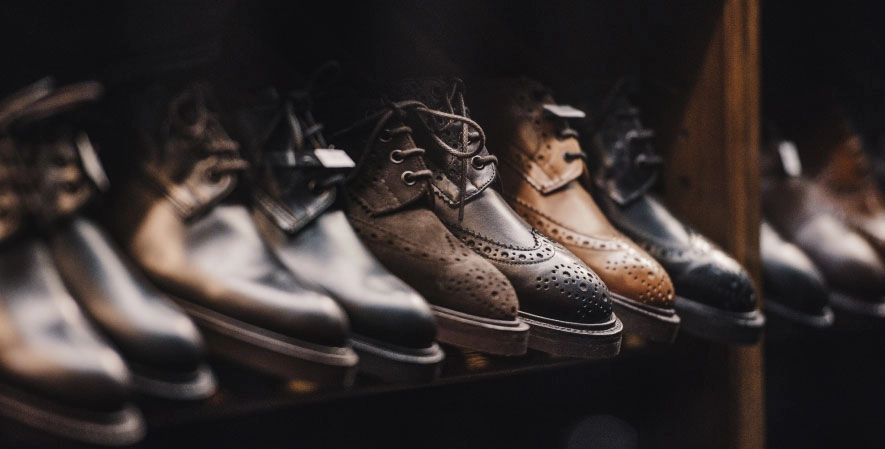 Sekure Stories: How Florence Hull Protected her 121-Year-Old Family Business Against POS Terminal Outages
Business Name: Clayton's Shoe Store
Proprietor: Florence Hull
Number of Employees: 3 to 5
Business Overview:
Clayton's Shoe Store was founded by James Clayton, Sr., a cobbler who immigrated to central Tennessee from England in 1882. For 121 years, the Clayton family has remained committed to providing customers with full-service shoe services for the entire family.
The Challenge: When Disaster Strikes
It was one of the busiest days of the year at Clayton's Shoe Store when all of a sudden, something went horribly wrong. Their QuickBooks and Intuit card swipers stopped responding, and transactions could no longer go through.
The store was full of customers wanting to pay for purchases and unable to, needing instead to go to a bank, withdraw cash, and come back to complete the transaction.
Located in south-central Tennessee, this family-run shoe store has served the Tullahoma community for 121 years. Of all the obstacles they faced over the years, a payment terminal outage was not one they imagined they would ever have to be prepared for.
A Fortunate Circumstance
Luckily, a Sekure Payment Expert had contacted Florence a few days earlier to offer her a complimentary credit card statement analysis.
Florence provided her monthly statement, which Account Executive Mike Jaz received. It just so happened that the results of her analysis came in on the same day her Intuit card reader failed.
When Mike called Florence to share the report, he realized she needed a solution fast.
A Speedy Recovery
Recognizing Florence's frustration and the urgency of the situation, Mike suggested that Florence consider a virtual terminal.
After her application was approved, Sekure's onboarding specialist, Everald Ellis, walked Florence through the simple process of setting up her Payanywhere virtual terminal.
With the virtual terminal set up, Clayton's staff could manually process customer credit card transactions right away. They also received their new Smart PayAnywhere PAX A920 terminal the very next day.
Surviving the Terminal Blackout
Thanks to the virtual terminal and Florence's quick-wittedness, Clayton's Shoe Store can now process customer credit card transactions anywhere. The staff can take orders on their smartphone, tablet, computer, or physical terminal. From now on, dreadful POS terminal outages will be a memory best left in the past!
We Support Each Other Like Family
Sekure's Mike Jaz was happy to help Florence and relayed the story to his mother, Carmelle, who also lives in Tennessee. After hearing what happened, Carmelle was inspired to visit Tullahoma, meet Florence and support the family-run business. You can read about their encounter here!