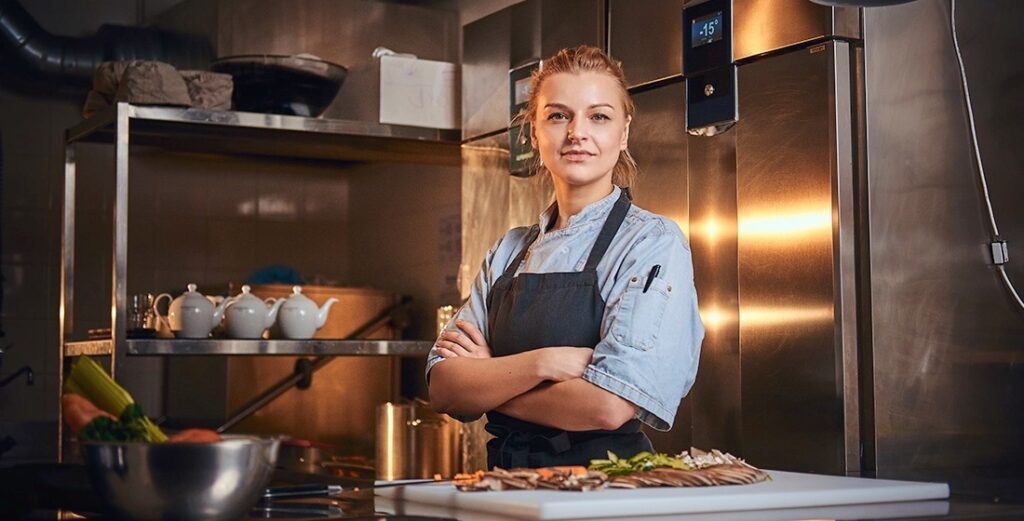 Restaurant owners are always looking for ways to streamline their operations and provide the best possible experience for their customers. Investing in a reliable Point of Sale (POS) system is one way to do this. Sekure Payment Experts offers an all-in-one restaurant POS system that provides everything a restaurant owner needs to manage their business efficiently.
Free POS equipment
Sekure offers free POS equipment, which means that restaurant owners can get started with their POS system without having to pay for any hardware. This includes wireless terminals for servers, kitchen printers and screens, and other smart equipment that makes restaurant operations easy.
Advanced restaurant POS software
Sekure's POS system comes with advanced software that can be customized to suit the needs of any restaurant. Whether it's table service, quick service, drive-thru, or online ordering, the system has a range of features to help restaurants run smoothly.
100+ features and integrations
Sekure offers over 100 features and integrations, which means that restaurants can customize their POS system to suit their specific needs. Whether it's menu and table management, discounts, gift cards, or loyalty programs, the system has a range of features to help restaurants run more efficiently.
Best customer support
Sekure offers the best customer support in the payment processing industry. Their ETA-certified Payment Experts are available seven days a week, 24 hours a day, to handle any issues that may arise. Restaurant owners can rest assured that they will receive the support they need to keep their businesses running smoothly.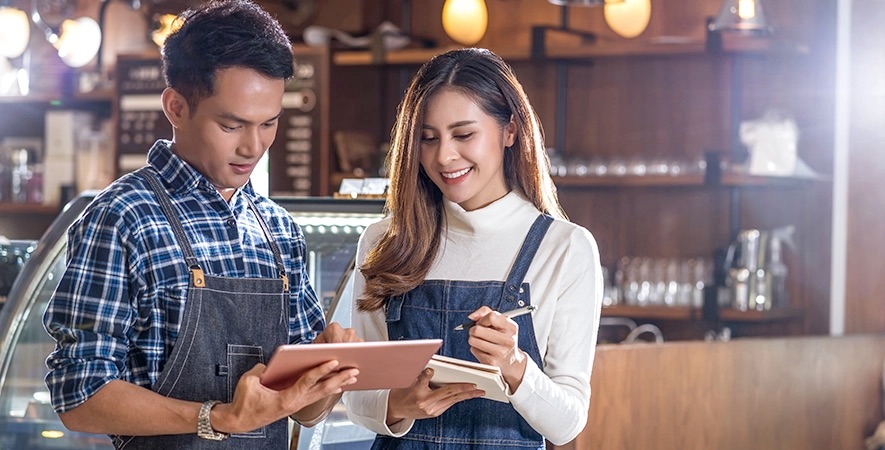 Same-day deposits
With Sekure, restaurants can enjoy low payment processing fees and same-day deposits, which means that they can access their funds quickly and easily, and have access to more cash flow. This is a great feature for restaurants that are looking to grow or want to save for a rainy day.
Online ordering
Sekure offers online ordering that is fully integrated with their restaurant POS solutions. Orders can be printed on a kitchen printer or displayed on a kitchen screen, and updates can be made in real-time from the POS or a mobile device. Restaurants can also offer commission-free online ordering on their own website without having to pay any extra fees.
Revolutionize your restaurant operations
Sekure's all-in-one POS system is designed to revolutionize restaurant operations. With the ability to manage orders, process payments, track inventory, and analyze sales data, restaurants can take control of their business and provide a better experience for their customers. The cloud-based technology means that restaurant owners can access their information from anywhere, at any time, giving them complete control over their business.
Whether it's a small restaurant or a well-established chain, Sekure has the right solution for any restaurant. Their advanced POS software, free equipment, same-day deposits, online ordering, and excellent customer support make them the ideal partner for any restaurant owner. So why wait? Call Sekure Payment Experts today at (833) 665-3341 and start streamlining your restaurant operations today!