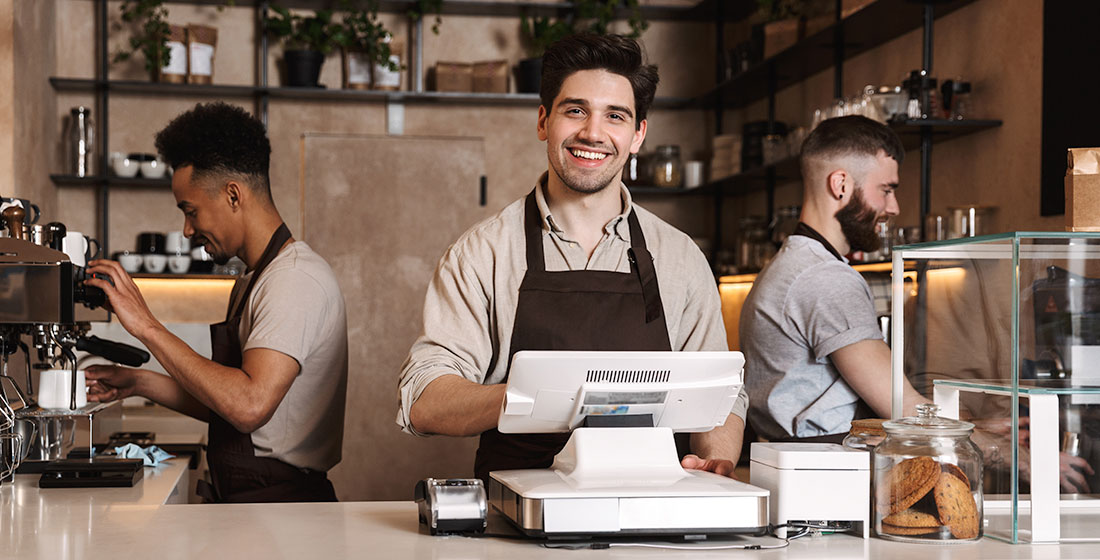 When it comes to payment processing, navigating the landscape of fees, customer service, and funding can be a daunting task. If you're tired of dealing with Paysafe's hidden fees, bad customer service, and slow funding, it's time to consider a better alternative. Sekure Payment Expert offers a range of POS equipment, systems, and solutions that will revolutionize the way you accept payments. Let's explore how Sekure beats Paysafe both in-store and online, providing you with the tools and support you need to thrive.
Selling in-person? We've got you covered
Sekure understands that businesses have unique needs, which is why we offer a variety of options tailored to your requirements. Whether you're a budding business or an established merchant, we have the perfect POS solution for you. Say goodbye to one-size-fits-all approaches – our team will quickly set you up with the best equipment and features to optimize your operations.
Embrace card-not-present orders with ease
Accepting payments over the phone or online has never been easier. With Sekure's virtual terminal, you can send one-time or recurring invoices to your customers without the need for a website or shopping cart. Experience seamless transactions and streamline your payment process effortlessly.
Unleash your online selling potential
If you're ready to venture into the world of eCommerce, Sekure has you covered. Our solutions seamlessly integrate with a range of eCommerce platforms, allowing you to start selling online quickly. Worried about the cost of a payment gateway? Don't be! Through our exclusive partnerships with trusted names in the industry, we offer you a fraction of the cost of a payment gateway, saving you money while expanding your online presence.
Customized solutions for every industry
At Sekure, we understand that different industries have unique requirements. Thanks to our partnerships with top POS providers in the restaurant, retail, and beauty sectors, we can create a tailored payment solution for your business. Whether you own a restaurant, cafe, retail store, or beauty salon, our solutions provide specific features to meet your needs. From pay-at-table compatibility and online ordering support to inventory tracking and customer relationship management, Sekure has you covered.
With Sekure, you can finally bid farewell to hidden fees and misleading terms of service that Paysafe is notorious for. We offer a transparent and simplified rate structure for in-store and card-not-present payments, making it easy for you to understand your statements without any surprises. Furthermore, our Edge program allows you to save up to 100% on processing fees, providing you with a custom, affordable solution that helps you keep more money in your pocket. With no setup, monthly, or maintenance costs, as well as equipment rentals or leasing fees, Sekure ensures you save without compromising on quality.
Unparalleled customer support
When you partner with Sekure, you gain access to our team of ETA-certified Payment Experts who are dedicated to your success. Whether you have questions, need assistance, or require guidance, our experts are just a live chat, phone call, or email away. We take pride in our customer-centric approach, which is why over 30% of our business comes from customer referrals. Experience the difference of working with a company that puts your best interests first.
Start protecting your business today
Don't let Paysafe's hidden fees and lackluster service hinder your business growth. Sekure offers you a superior alternative with personalized POS choices, transparent pricing, next-day funding, and unparalleled customer support. Take advantage of our diverse range of POS Systems, equipment, and solutions to enhance your in-store and online selling capabilities. Say hello to seamless payment processing and goodbye to unnecessary costs.
Ready to start saving and thriving with Sekure? Getting started is simple. In just 48 hours, you can begin enjoying the benefits of our reliable, transparent, and cost-effective payment processing solutions. With Sekure, you can say goodbye to hidden fees, slow deposits, and confusing account terms. Our streamlined rate structure and Edge program ensure that you save money without any setup, monthly, or maintenance costs, as well as equipment rentals or leasing fees.
But don't just take our word for it. Our satisfied customers have consistently given us rave reviews, making us the top choice in the merchant processing industry. Experience the Sekure difference and see why business owners trust us as America's most trustworthy SMB advocate.
If you're tired of Paysafe's hidden fees, bad customer service, and slow funding, it's time to make the switch to Sekure. Our comprehensive range of POS equipment, systems, and solutions is designed to meet your unique business needs. With easy-to-understand statements, dedicated customer support available 24/7, free next-day funding, personalized POS choices, and the option to save up to 100% on processing, Sekure is the partner you can trust to protect your business and help it thrive.
Ready to take the next step? Contact our Payment Experts directly at (833) 425-2368. Our team is standing by to answer your questions, provide guidance, and assist you in finding the perfect payment solution for your business. Say goodbye to Paysafe's hidden fees and hello to a brighter, more profitable future with Sekure.
Don't let hidden fees and poor service hold you back. Choose Sekure and experience the difference today!