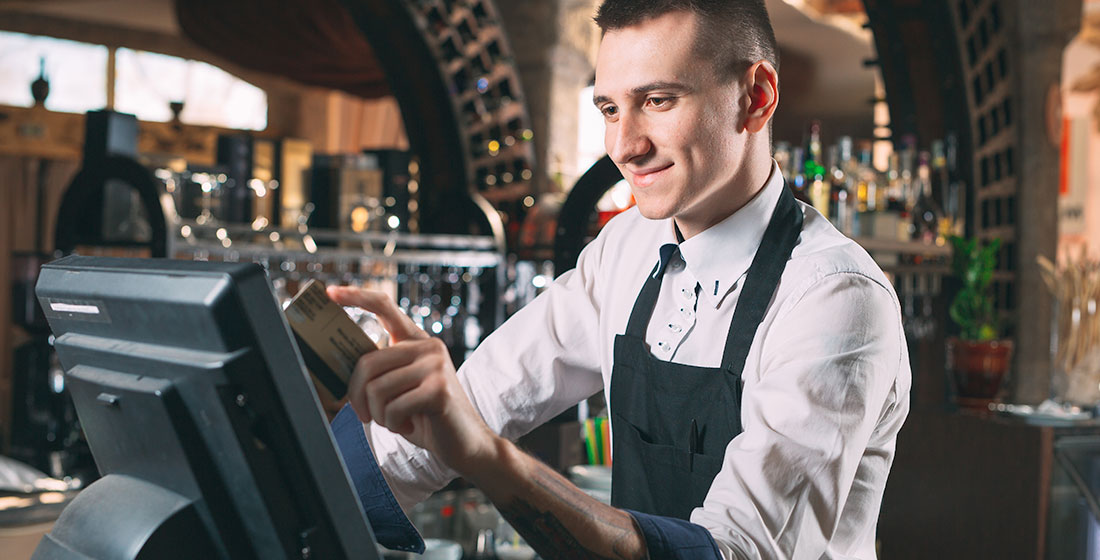 Picture this, you are a new and innovative retailer with what should be a booming business. Your store attracts plenty of customers who can't wait to get their hands on your product. In fact, strategic marketing and social media engagement has made your store the talk of the town. Your branding has made you stand out against your competitors, and good recruitment has helped you hire the right staff. The store is packed.
Now imagine that you don't have the right point of sale equipment. What should be every retailer's dream scenario has quickly turned into a nightmare. The lesson here is without the right POS system, most businesses are destined to fail.
Small business owners can rest assured that Sekure Payment Experts have your back. Our team of professionals will help you with the right POS supplies and accessories. With the right POS equipment, you will be ringing up sales in no time.
Here are the steps every business owner should keep in mind when setting up a POS system.
POS systems are because they not only help with transactions but also serve as a retail management platform to run your business. For instance, Sekure's Payment Experts can identify the right solutions to generate valuable retail data and track your inventory.
Step 1: Determine your needs
Before taking the steps to find a POS provider take an inventory of your needs. What types of products will you be selling, and how do customers typically make their purchases? Business owners should also consider the layout of their space to determine how many registers are needed. Once these questions are solved, you will be equipped with the right information and will be ready to contact a provider.
Step 2: Find the right retail solution provider
When searching for a retail solution provider, there are some important factors to consider. First, check their experience and reputation in the industry. Choose a provider with a proven track record of successfully setting up POS systems for small businesses. Second, consider the level of support they offer. Do they provide 24/7 customer service and technical support? Will they be able to quickly address any issues that may arise during the setup process? Third, carefully review the cost of the system and the provider's pricing structure. Make sure you understand all the fees associated with the system and ensure they fit within your budget. Lastly, see if the provider can offer additional features such as inventory management, employee management, and customer relationship management tools to streamline your business operations.
Once you have narrowed down your list of potential providers, take the time to ask questions and get clarifications before committing to a partnership. Discuss your specific needs and requirements and ask for recommendations on the most suitable hardware and software solutions for your business. By doing your due diligence and finding the right retail solution provider, you can ensure a smooth and hassle-free setup process for your POS system.
It's essential to conduct thorough research before contacting a provider. Jumping in without determining your needs can be a costly mistake. With the right research, you will be well-informed and ready to make the right decisions. If you have any questions, contact Sekure, and we will step in to help you set up the best payment processing solutions. Our team of Payment Experts has the experience and skills to provide you with the right retail software and hardware, making the setup process much easier. We can determine the right virtual terminal solutions to meet your needs.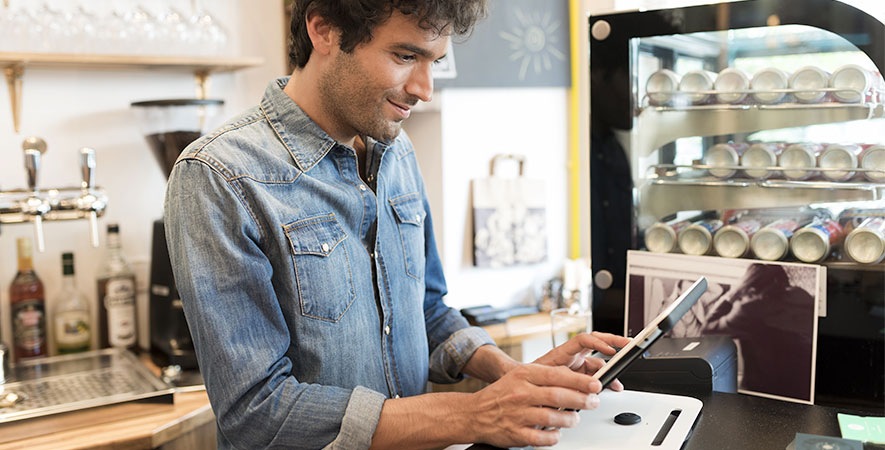 Step 3: Decide who will set up your POS system
Whether you are using a virtual terminal or a physical machine, you want to be able to quickly accept payment anywhere and anytime. There are a number of ways to go about the setup procedures of your point of sale system. You can:
Stick with the DIY option
Get help from your POS vendor
Ask a POS Payment Expert to set up your system
If you have a simple store setup, you can likely get your POS system to function all on your own. However, if your retail operations are slightly more complex or if you're running multiple stores with large product catalogs, it's a good idea to seek assistance from your POS vendor. Either way, their Payment Experts are always an option. We will help ensure your setup is stress-free.
Regardless of which option you choose, it always helps to have some general knowledge of the point-of-sale setup process. Here are the different steps retailers need to take to get a POS system up and running:
Install the POS software
Enter the business details into the system
Set up your hardware
Add products and inventory
Configure settings
And the last step usually includes training a team.
With these steps, you'll have your POS system up and running in no time. Remember, the right POS system can make all the difference in running your business smoothly. Whether it's virtual terminal payments or physical hardware, Sekure is the most reliable ally for small businesses. Call us today to get the POS system that is right for you.