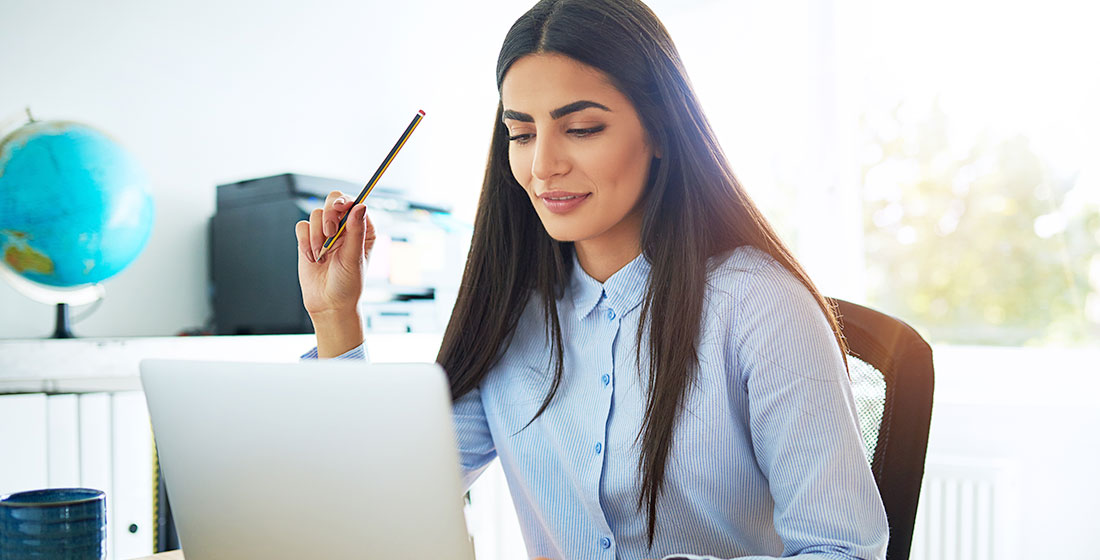 Introduction
Helcim is a Canadian-based payment processing company that offers a range of merchant services and solutions to businesses. Helcim aims to provide transparent and affordable payment processing options to small and mid-sized businesses. Helcim reviews are generally good, but the company's offering is ultimately a one-size-fits-all solution. This article takes a look at, among other things, the company, its product, and merchants that are likely to use it.
Who is Helcim owned by?
Helcim was founded in 2006 by Nicolas Beique. The company is based out of Calgary, Canada, but has offices in Seattle to service its American client base.
Helcim offers various services to help businesses accept and process payments securely and efficiently. Some of the key features and offerings of Helcim include credit card processing, a payment gateway, a POS card reader, and transparent pricing. Here's a short review of Helcim and how it stacks up with the competition.
What is Helcim used for?
Helcim is a fintech company that offers payment processing solutions and merchant services to businesses. It provides an integrated platform that enables businesses to accept various forms of payment, including credit cards, debit cards, and electronic fund transfers.
Helcim's services are designed to help businesses streamline their payment processes and improve the customer experience. They offer a range of payment solutions, including online payment gateways, virtual terminals, point of sale (POS) systems, and mobile payment options. These solutions cater to different business types, from eCommerce websites to brick-and-mortar retail stores.
One of the distinguishing features of Helcim is its transparent pricing model. It is known for providing clear and competitive pricing structures without hidden fees or long-term contracts. This transparency is aimed at helping businesses understand their payment processing costs and make informed decisions.
Helcim merchant services review
Helcim generally has favorable reviews. Some of the most appreciated aspects of its offering include the following:
Exclusive use of interchange-plus pricing
No locking into long-term contracts
Transparent pricing
There are a couple of disadvantages associated with Helcim, however. First, it doesn't accept high-risk merchants, and second, low-volume businesses may find Helcim fees add up.
Helcim Card Reader review
Helcim provides two hardware options to its clients: the Helcim Card Reader and the Helcim Smart Terminal.
The Helcim Card Reader is a basic POS terminal that costs $109. The unit is user-friendly but lacks many of the key POS features that businesses need to maximize operational efficiencies.
Helcim has been working on a more robust POS hardware solution, the Helcim Smart Terminal, which is slated to be released in the summer of 2023. This piece of equipment is billed as a standalone terminal that includes inventory management capabilities as well as a thermal printer. It doesn't come cheap, however, and will set you back $349.
Who is and isn't a good fit for Helcim
Helcim's payment processing services can be a good fit for a variety of businesses. Here are some factors that can help determine if Helcim is suitable for a particular business:
Small- and medium-sized businesses: Helcim is often favored by small to mid-sized businesses due to its transparent pricing and competitive rates. If you're a small or medium-sized business looking for reliable payment processing solutions, Helcim can be a good fit.
eCommerce businesses: Helcim offers online payment gateways and integrations that are well-suited for eCommerce businesses. If you operate an online store and need a secure and efficient way to process payments, Helcim's eCommerce solutions may be a good match.
Retailers: Helcim provides point of sale (POS) systems and in-person payment processing solutions that are suitable for retail businesses. If you have a physical store and require a reliable payment solution for face-to-face transactions, Helcim can meet your needs. Remember, though, the Helcim Card Reader lacks the true functionality of a POS system, so if you're looking for robust POS capabilities, you may want to look elsewhere.
Businesses seeking transparent pricing: Helcim's straightforward pricing model, including interchange-plus pricing and no hidden fees, appeals to businesses that value clear and predictable payment processing costs. If you prefer a straightforward and transparent pricing structure, Helcim may be a good choice.
On the other hand, some businesses may find that Helcim credit card processing isn't the best fit for them:
High-risk businesses: Helcim may have restrictions or limitations when it comes to working with high-risk industries. If your business operates in a high-risk sector such as adult entertainment, gambling, or certain financial services, you may need to explore specialized payment processors that cater to these industries.
Enterprise-level businesses: While Helcim serves small and mid-sized businesses well, larger enterprise-level businesses with complex payment processing needs may require more advanced or customized solutions. In such cases, larger enterprise-focused payment processors might be a better fit.
How long does Helcim take to pay out?
The time it takes for Helcim to process and pay out funds to merchants can vary based on several factors. Here are some key considerations regarding payout times with Helcim:
Settlement period: Helcim typically follows industry-standard settlement periods, which usually range from one to three business days. During this period, the funds from your processed transactions are held and reviewed before being transferred to your designated bank account.
Business type: The type of business you operate can impact payout times. Certain industries, such as high-risk businesses or businesses with a higher likelihood of chargebacks or fraud, may have longer settlement periods or additional review processes to mitigate risk.
Account verification: The time it takes for Helcim to verify and approve your account can affect payout times. During the onboarding process, Helcim may require documentation and verification procedures, such as reviewing your business information and financial documents. Completing this process promptly can help expedite payout times.
Bank transfer speed: Once the settlement period is complete, the speed of funds reaching your bank account depends on the banking system and the policies of your specific bank. Generally, it may take an additional one to three business days for the funds to be reflected in your bank account.
Is Helcim HIPAA compliant?
HIPAA (Health Insurance Portability and Accountability Act) is a federal law enacted in the United States in 1996. HIPAA's primary purpose is to protect sensitive health information and ensure the privacy and security of individuals' personal health data.
The HIPAA applies to covered entities, including healthcare providers, health plans, and healthcare clearinghouses, as well as their business associates, which are third-party entities that handle or have access to individuals' protected health information on behalf of covered entities.
Helcim isn't HIPAA compliant. According to its website, "Helcim merchant services should not be used by healthcare professionals to store health records, such as entering medical procedure information in invoice line items or in the comment sections of transactions. This would be a violation of Helcim's Terms of Service. Since Helcim's credit card processing services are exempt from HIPAA, Helcim does not provide signed Business Associate Agreements as it does not store or transmit electronic protected health information (ePHI) accounts."
To ensure a fully integrated POS solution, i.e., one that includes health records, businesses operating in the healthcare space should consider an HIPAA-compliant system.
Who uses Helcim?
Helcim is used by a range of businesses across various industries, as its payment processing solutions cater to both small- and mid-sized businesses. Here are some examples of the types of businesses that use Helcim:
eCommerce businesses: Online retailers and businesses that operate through eCommerce platforms use Helcim to accept and process payments on their websites. Helcim's online payment gateway and integrations make it convenient for eCommerce businesses to securely handle transactions.
Retail stores: Brick-and-mortar retail businesses, including boutiques, shops, and stores, utilize Helcim's point of sale (POS) solutions to process in-person payments. Helcim's POS systems and hardware support various payment methods, including credit cards and contactless payments.
Restaurants and cafés: Helcim is used by restaurants, cafés, and food establishments to accept payments from customers. Whether it's for dine-in, takeout, or delivery orders, Helcim's payment processing solutions help streamline the payment experience in the food service industry.
Service-based businesses: Helcim serves service-based businesses such as salons, spas, professional services, and healthcare providers. These businesses leverage Helcim's payment processing solutions to facilitate secure and efficient payment transactions with their clients.
Non-profit organizations: Helcim is also utilized by non-profit organizations to accept donations and process payments securely. It offers solutions tailored to the specific needs of non-profit organizations, including recurring donation options and customizable payment forms.
It's important to note that while these are common examples, Helcim's services aren't limited to these industries or business types. Helcim's flexible payment processing solutions can be adapted to various business models, making it accessible to a wide range of businesses across different sectors.
Conclusion
The verdict: Helcim has some strong points—namely, its transparent pricing model—but it's just another one-size-fits-all solution. Sekure Payment Experts provides custom rate solutions, dedicated Payment Experts, and a host of POS hardware at no cost.
Want to learn more about Sekure and see how we can help your business? Get in touch with us—call, schedule a callback, or chat with us live. You can also delight in our reviews, and we'd be happy to provide you with a free statement analysis.