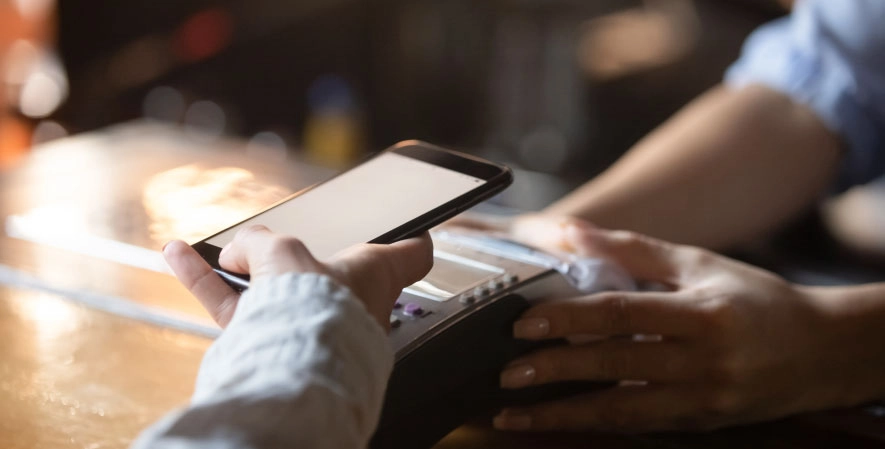 The right technology can streamline your business. If you're using a decades-old hand-held countertop terminal that's only good for ringing up purchases and printing out receipts, it might be time for an upgrade. New POS systems aren't just a way to accept payments—they are software powerhouses that help merchants streamline business processes and drive sales.
Most merchants are always looking for ways to grow and improve their business and drive market penetration—and a smart terminal can make all the difference. A smart terminal can make payment processing easier, simplify operations, help you build a stronger relationship with your customers, and drive your business growth strategy.
Most of all, a smart terminal can make your business more efficient and profitable in the long term.
Smart terminals are more than just point-of-sale (POS) systems. They can change the way business owners manage their companies. In addition to the functionality you expect from your POS terminal, smart terminals can help you manage the aspects of your business that are the most time-intensive and tedious.
Old payment terminals served their purpose. But like all other outdated technology, they leave much to be desired. Despite having some convenient features, they are standalone devices that don't integrate easily with your other business software tools. That means you still have to access your computer or mobile device separately to handle things like accounting, invoicing, or staff management. And they're notorious for rampant error codes and troubleshooting issues.
With a smart terminal, you will save time contacting customer support and have access to everything at your fingertips.
Using a combination of hardware, software, and touchscreen design, smart terminals can help grow businesses with the following:
Manage inventory seamlessly: Simply scan items into your store once, and track inventory levels without straining your eyes or running between your backroom and cash register.
Run and review sales reports
Accept magstripe and EMV chip card payments
Send invoices and set up recurring payments
Conduct both NFC contactless and radio-frequency identification (RFID) transactions
Capture electronic signatures
Print and email receipts
Smart terminals eliminate the need for paper receipts, allow for cloud storage, accept multiple payment options, and provide a higher level of security. Old mag swipe terminals are more susceptible to fraud, potentially leaving merchants on the hook for costly compensation. Smart terminals also help you track customer activities and behavior, unify online and offline customer experiences, and eliminate the need for multiple apps and devices to manage your business. For example, you can recommend products to customers based on previous purchases. Small business owners can also accept payment for products and services wherever and whenever their business requires them.
Get the perfect POS Solution at no extra cost
Sekure understands that every business is different. Our team of payment experts matches you with the perfect POS system to suit your business needs at no extra charge.
The benefits of a smart terminal are well worth considering and should be regarded in any business plan. If upgrading will help you streamline your business operations, execute your marketing strategies, and effectively meet your customer's needs, then making the switch to a smart terminal is an investment that will pay off.
Need a fast solution to grow your customer base and build cash flow? Get a free smart terminal— we can upgrade you right away. Contact our Payment Experts to learn more.