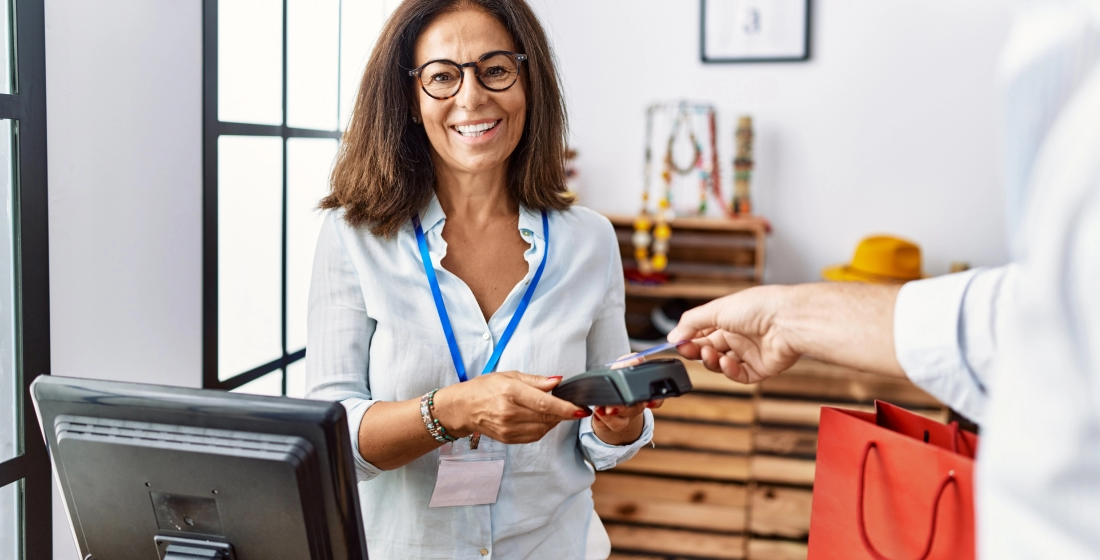 There has been a flood of point-of-sale (POS) systems on the market in recent years. The subscriptions, configurations, hardware, and software have introduced endless options to small business owners in retail who want to streamline every purchase.
However, while the stiff competition has made for lower prices and more efficiency, it has also made it increasingly difficult for owners to select which POS and corresponding subscription option will work best for their needs. We'll look at a checklist of the systems and software, features, uses, and perks, as well as the top POS systems for retail.
Retail point-of-sale (POS) systems and software
Retail POS systems today are expected to keep up with changing customer needs and technology adaptations alike. Updates need to be made in real time so everyone is working off the same assumptions. Billing needs to account for straightforward purchases and custom orders alike. Payments need to be processed quickly according to how the customer is able to pay. Reports need to provide strong insight into sales trends to help with marketing efforts.
Most POS systems claim to be compatible with a variety of small business software (e.g., MailChimp, QuickBooks, etc.). However, the actual results of these integrations can vary widely across channels. Retail business owners aren't just subject to the terms and conditions of the manufacturer at the time of purchase; they're also affected every time software is updated or upgraded. Suddenly, employees may find that once seamless transactions are far less predictable than they were before.
To a certain extent, manufacturers can only anticipate so much. When companies can be acquired or merged on a dime, it's not always possible to account for every potential hiccup. The best a retail business owner can do is look for companies with a proven track record of being used across a variety of businesses. When every organization has its own flow, it speaks volumes when multiple establishments from multiple backgrounds can pick it up and run with it.
What POS features should I choose for my retail store?
The answer to what POS features should be chosen for a retail store comes down to what you're selling. Here's a checklist of a few things to keep in mind:
Purchases: Customers want to know how they can make a purchase and a return, but they also have questions outside the box. For instance, if they purchase a product online, would it be possible to exchange it in-store? Is a store credit good for both virtual and in-person operations? What options (if any) does a customer have to split up their payments? Can a brick-and-mortar store accept online payments as well as in-store?
Reporting: Every small business should be moving toward an omnichannel, one-on-one experience for their customers. This means not only will branding be consistent across platforms, but customers will receive offers and promotions specific to their needs. Once a merchant knows the basics, better decisions can be made. This can mean dropping low-demand products and services, tracking the buying patterns of customers, or pinpointing the sales trends that are driving revenue.
Payments: Much like POS systems, the number of ways to pay has proliferated in recent years. From Apple Pay to cryptocurrency to interest-free payment plans, consumer preferences truly run the gamut. One thing is for certain: more and more customers will want to pay with contactless payment solutions, even if they don't yet expect small business owners to have these built-in capabilities. If you want to make purchases easier, whether online or in-person, your POS should be flexible enough to accommodate an array of requests.
Scaling: There are POS systems designed for low-volume retail transactions, and they can be a smart investment for business owners who are on a budget. However, if any factor affects sales, the consequences can be epic. It's not a given that a POS manufacturer will be able to scale along with SMBs, even those that claim to specialize in small businesses.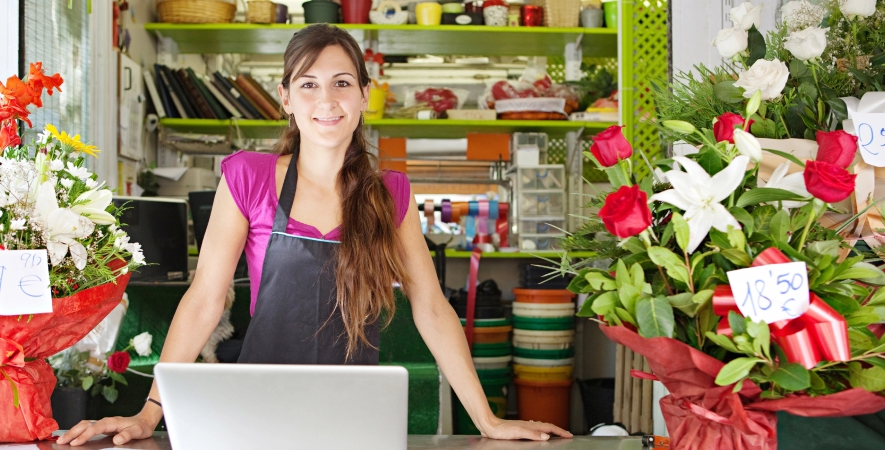 What are the uses of point-of-sale retail software?
As merchants are analyzing what kind of POS system will be needed for a retail business, it is wise to consider the diverse functions these systems are designed to perform.
Inventory: With a robust POS system, merchants can keep an eagle-eye on rapidly changing inventory. Avoid the mishap of customers ordering products that are sold out or won't be available for some time. A proficient POS system can effectively manage orders, provide accurate data on inventory status, and even offer valuable insights on sales trends across different business locations. Reducing or eliminating manual entry means SMBs can order the right items and circumvent stockouts.
Invoicing: The billing process doesn't have to be a nightmare for merchants or their customers. The right POS solution can provide clarity on what a customer is purchasing, its cost, and the terms of the sale. Whether it's a final mark-down or a complex estimate, a well-designed billing process is beneficial for both parties involved. Merchants want a system that can quickly retrieve records if questions arise in the future.
Extras: Each POS system comes with a host of added features. Payment processing solutions, credit card payment services, payroll management, loyalty programs, and eCommerce store management are only a few examples. Knowing which features will be beneficial to a retail business can help merchants set a reasonable budget and find a manufacturer that aligns with their needs.
POS systems for retail with barcode scanner
How does a POS system with a barcode scanner revolutionize retail operations? A POS system equipped with a barcode scanner can effectively replace a traditional cash register. This enables quick checkouts and provides a streamlined shopping experience for valued customers. Modernizing a retail business with this technology, regardless of being a predominantly online or in-store presence, is a significant step forward.
By integrating all retail products into the system, merchants don't have to worry about individual prices or the total cost for each customer. Such payment processing solutions can also track inventory and alert merchants when they're running out of items. Moreover, it can handle special situations, like products without a barcode or customers with unique requirements.
What are the top retail POS systems in 2023?
When selecting the best retail POS systems of 2023, Forbes considered inventory management, customer management, employee management, hardware compatibility, and mobile payments. Brands like eHopper and Clover stood out for their diverse features, benefits, and adaptability across different business types.
In addition to these standard features, Forbes also prioritized systems that offered:
Inventory management: A business with multiple locations can benefit significantly from the ability to track what's being sold and where, and transfer inventory between locations.
Customer interaction: POS systems that integrate with a merchant website provide the power to manage customers and inventory from one central location. In an era where customer-centric eCommerce stores and in-person experiences reign supreme, such features are invaluable.
However, cost was a major consideration in the evaluation process. Some small business owners might opt for a terminal, which includes the display, processor, and software. However, others might choose to use an iPad as a terminal, only needing to purchase ancillary hardware, such as a barcode scanner. In such cases, costs are typically more affordable and provide business owners with added flexibility.
When evaluating POS systems, consider their initial investment, transaction fees, processing fees, and the monthly fees for software use. Small business owners need to balance these costs against the system's functionality, reputation, and overall position in the market. Remember: what works for one retail business owner may not necessarily work for another.
Get in touch with Sekure Payment Experts
Understanding contactless payment solutions in a retail POS system can be challenging. Sekure's Payment Experts are dedicated to helping small retailers stay informed about all the available processing solutions. As we are not a credit card processor, our sole motive is to help SMBs secure the best rates for each transaction.
Want to know more about our Rate Sekurity Guarantee™? Schedule a demo with us today.